Revealed! Exactly What You Need To Know Before Adding Wearable Fitness Tech To Your Life!
Learn How To Incorporate Wearable Fitness Tech Into Your Life In The Ever Changing Technological World
Have you been looking at the phenomenon of wearable fitness tech over the last few years and wanted to add it in to your life but don't know where to start?
Do you look at the current stock of wearable devices and shy away from it because you are out of your depth when looking at all the features these devices have? Scared of the learning curve involved with wearable tech devices?
If this sounds like you, then read on to find out exactly what you need to know in the ever changing world of wearable fitness tech!


Introducing…


The Future Of Fitness

A Beginners Guide To The Ever Changing World Of Fitness Technology
What Is The Future Of Fitness And Who Is It For?
The Future Of Fitness is a brand new guide designed for everyday, ordinary people who want to add wearble fitness tech to their life but don't exactly know how or where to start for their individual needs. It's a short, no fluff guide to get you up to date with the current stock of devices, how they will benefit your specific needs and also what's in store for the future devices.
No matter what situation you are in
Whether you are Old or Young
Male or Female
Come from Poverty or Wealth..
This is the information & research you need to arm yourself with when looking at investing in a fitness wearable device & not leaving it up to sometimes shady salespeople looking at selling you the most expensive brand
Why It's Important To Invest In This Book Right Now…
If you are looking to add wearble fitness tech into your life and don't know where to start, then it's important to not let anything stand in your way from doing it especially a fear of technology or for choosing the wrong device.
Don't let a few dollars stop you from learning the information that could change your life while also enriching it. Can you put a price on health?
Well, For a very limited time, you can grab my fantastic and info-packed guide "The Future Of Fitness" for the amazingly low price of just
$9.99


"WARNING: If You Are Short On Time…Or Learn Better By Video…Take A Moment & Check Out The MP4


Version Below…
We all know that sitting down and reading an ebook in this day and age is getting more and more difficult as our attention spans seem to get shorter and shorter as each year goes past. The problem is not for want of trying, very often the problem is…
People Learn Better By Watching & Listening To Video!
If this sounds like you…then the solution could be right below…
Introducing….

The Future Of Fitness Mp4 Version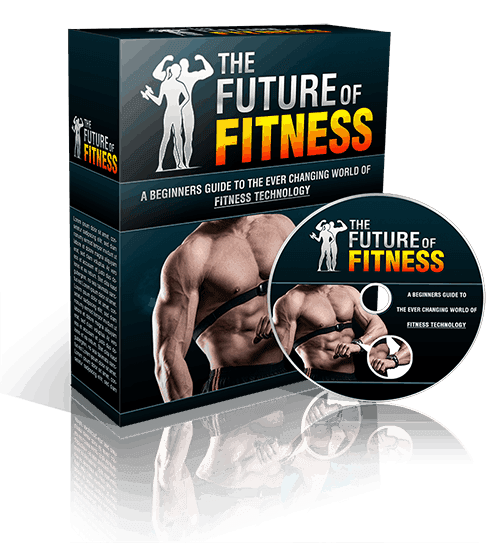 Read Below To See Exactly What You Will Receive At A Heavily Reduced Price!
The Full "Future Of Fitness" Ebook Split Into Video Slides And Read By An Experienced Narrator…


10 Videos In All Covering…
What Exactly Is Wearable Tech & Should I Use It?
Benefits Of Wearing Fitness Tech Over Not Wearing It
Different Types Of Wearable Tech & Are They Safe?
Comparing Wearable Tech & Smartphone Apps
Things To Consider Before Purchasing A Device
And Much, Much More..
Module 1 – Ebook
Module 2 – Website
Module 3 – Promo-Banners
Module 4 – Articles
Module 5 – Report
Module 6 – Keyword Report
Module 7 – Graphics
Advance Video Course:
Module 1 – 5 Part Email Series
Module 2 – Amazon Product Reviews
Module 3 – Animated Ebook
Module 4 – FB Posts
Module 5 – Infographic
Module 6 – MP3 Audios
Module 7 – MP4 videos
Module 8 – Sales Funnel Pages
Module 9 – Social Media Images
Module 10 – Tweets